About Us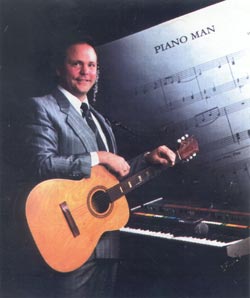 Guy DeNillo, Keyjay
Instruments:
Instruments: Piano, electronic keyboards, B-3 organ, Accordion, Bass guitar, key bass, six string rhythm guitar acoustic and electric, Vocalist lead and back up, arranger, composer, conductor.
Professionally playing since 1967, 4-5 piece band, The UniChords, polkas, weddings, Polka Varieties through 1973. Ukiah: 7 piece Chicago type band 1973-1975 Lorain County Community College 1972-1975: Liberal Arts Music/Telecommunications University of Akron: 1975-1978: Music Major, voice major. Piano, choral arranging, music theory minor. The Fable: Played locally, top forty show band. 1975-1978 The Lynx: 1978-1988: Played nationally, show, top forty band, from coast to coast USA, trio. Las Vegas to Key West Fla., and points in between.
Arranged music, keyboards, Vocalist, sound reinforcement, lighting. Lorain County Community College: 1983-1984: Radio and Television production, direction, lighting, cameras, chroma key, taping, live, and pre programmed materials. Studied under Dr. Roy Berko. 1989-1992, single act, vocalist, keyboardist locally 1992-1995 single act, and duo. 1995-1997 Last Chance Band/country 1997-1999 Black Jack Boot band. House band for Boot Scootin Saloon. Also performed on many albums as a studio musician. Logan Wells, Inspirational album, bass, lead vocals, back up vocals, all keyboard and piano parts, Barry Kelley, Christian album, keyboards, back up vocalist, Chuck Nelson and the "Other Guy," Christmas, Children's album, keyboards, percussion, bass, lead and back up vocals.
Performing with Lori Long, ( Lori Long Ministries), concerts, live music, piano, lead and backup vocals.
Church Services at the First United Presbyterian Church in Elyria, Ohio on 200 East Avenue. On the corner of Second and East Avenue. Play keyboards, piano, organ, ( Hammond), vocalist, piano accompanists, and guitar.
Opened for many national country acts. Trace Adkins, Lone Star, Wade Hayes, Tracy Bird. 1999-2004: Single act, trio with Logan Wells, plus the Logan Wells Patsy Cline tribute for nearly 7 years, as Director and Arranger, DC sound, UniChord Productions, All*Topp Entertainment agency, since 1992 to present, booking local and national acts, sound, and lights.