Music Lessons
Greetings, my name is Guy DeNillo, I teach piano, voice, and music theory at my studio near Grafton, and at Ron Zehel Guitar Center in Amherst, Ohio, on Cooper-Foster Park Road. I have been teaching since 1989. Children and adults welcome! From age 3 to 100!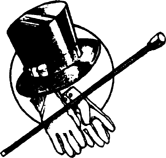 Piano, Keyboards, and Accordion
My first lessons were on the Accordion, at age six, studying under Ted Bunevich, Ed Brest, jazz organ, (Hammond B-3), Ed McKeta. Piano, in my high school years was mostly by "ear". I attended Lorain County Community College for my Liberal Arts Degree, teaching skills and class piano under Mr. Phil Gibson, from Baldwin Wallace College in Berea. Attended The University of Akron, for my music training, studying piano, music theory, and keyboards under Professor Shirey. I also play organ, bass guitar, rhythm guitar, and do many church services, wedding ceremonies, and receptions. Also directed a Patsy Cline tribute band at the Las Vegas Hilton, and have performed countrywide with local and National acts from Nashville.
Voice and Music Theory
I started singing when I was four years old, singing and harmonizing to "O Little Town of Bethlehem," with my mom. I would hear it, then I would sing or play it. Basically the rest is history, and have been singing and or performing ever since. I have been in many choirs, from high school, church, MYI (Musical Youth International) , which is a People to People International organization, out of Saline, Michigan. Toured with a choir of 45 and a band of 55 at the age of 17. Toured Greece, the Greek Islands, Tunis Africa, Yugoslavia. Also sang in the Lorain County Community College choir, under Ernest Hisey, and was the Vice President, and President of the choir for two years respectively. Studied under Dr. Berko for radio and television production, which I received a 4.0 GPA. That was the start. Studied private voice with Mrs. Gless, for over two years, which was a requirement, at the University of Akron.
Since that time I have had many voice and piano students go into music programs, theater, music performance, music education, choirs, music therapy, and teaching piano, voice and music theory, as I now do. Everyone is at liberty to ask for references. Please feel free to email me at "Contact Us" on this page.
Music is the universal language of mankind.......H. W. Longfellow