Eddy Cuffari Sound Technician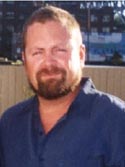 Eddie Cuffari
Eddy Cuffari is one of the best sound technicians in the area. He has a musical background in vocal and instrumental music, such as opera, classical, including all the true musical arts. His well tuned ear is an asset to any performer that has him Front of House, or on monitors. If there is a problem that needs to be solved, give it to Eddy, and the task will be complete. He has worked with Local and National acts. If references are needed, please feel free to inquire.
Guy DeNillo-Sound Technician-Musician
I always keep in mind that it is not about us. It is about making our customers happy and content with all our music, sound, lights and all our services. If there are any questions about our equipment, music, or any of our past performances, please feel free to call or email us anytime.
"Acknowledge Him in all your ways, and He shall direct your paths."